Officially approved sports ice skating rinks
The sports ice skating rinks from Ice-World are suitable both for temporary sports events and for permanent ice sports facilities. The ice skating rinks can be used, for example, as a temporary extension of existing ice floor capacity, as a full-fledged interim solution when replacing or renovating a permanent ice skating rink, or as a flexible solution at locations where no fixed ice skating rink installation is possible.
Top quality ice skating rink
Thanks to our knowledge of ice quality and climate control, our ice is recognised by official bodies such as the IIHF, ISU and KNSB. Weather conditions or other environmental factors do not play a role: our rink for the World Short Track Championships is proof that even a full stadium does not pose a threat to the quality of the ice.
Low cost
By working with Ice-World you are assured of a top quality ice skating rink with low investment costs. In addition, our ice skating rinks consume up to 40% less electricity and can be assembled or dismantled within a very short period of time. This means that operational costs such as energy costs and site rental costs are lower than for other ice skating rink systems.
Minimal investment
Top quality ice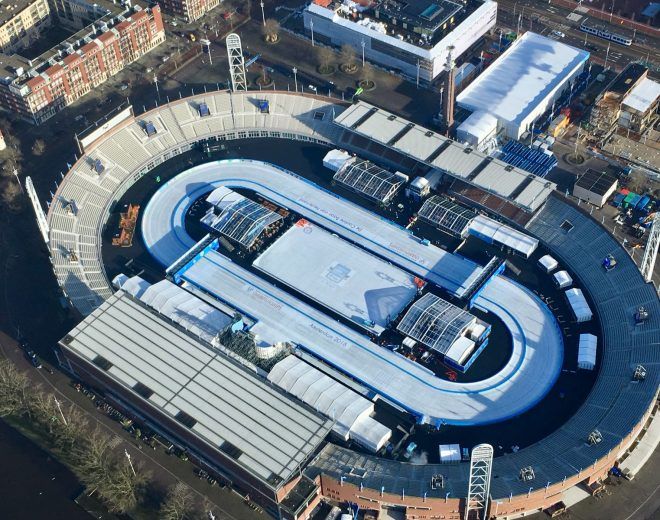 Ice hockey
The temporary ice hockey rink from Ice-World can be constructed at any location, such as in a stadium, a sports hall or outdoors. The required accessories such as referee boxes, player boxes and penalty boxes and internationally recognised lining are supplied as standard with our sports ice skating rinks. Ice-World's portable ice hockey rink and the boarding anchored in the ice meet the quality requirements of the International Ice Hockey Federation (IIHF). The Ice-World ice hockey rink can also be a good solution for an ice sports club or municipality, for example, as a replacement for the current ice skating rink or as an extra ice skating rink to increase players' ice time.
Curling
The curling rinks from Ice-World are approved as official competition rinks, as temporary or permanent ice skating rinks. This solution can also be used for recreational purposes for which simplified rules are used. A curling rink is thus also an ideal addition to a recreational ice skating rink or FunPark.
We differentiate ourselves by offering an all-in concept: we can take care of everything by building an ice sports facility with our partners, by advising you on the organisation of your event and by offering required accessories including curling sets.
Shorttrack
A portable short track rink from Ice-World is the solution for temporary short track events or short track races. Temporary ice skating rinks require less investment than building a completely new ice sports facility and they are very energy efficient. Furthermore, the short track rink can be assembled and dismantled within 48 hours, so that the location rental costs remain minimal.
One of the events at which Ice-World's temporary short track rink proved its worth was the World Short Track Championships 2017 in Ahoy Rotterdam.
Figure skating
In recent years, the Ice-World figure skating rink has proved itself as a professional figure skating rink which is approved by the ISU (International Skating Union).
For example, for the Dancing On Ice Live UK Tour, Ice-World built portable skating rinks of more than 1200 square metres in London, Glasgow and Birmingham. We even made skating possible on the open sea: on the deck of an AIDA cruise liner we built a sports ice skating rink where people could not only enjoy skating, but where Holiday On Ice also organised skating competitions.
400 metre ice skating rink
The Ice-World 400 metre ice skating rink for long distance skating is made to customer specifications and meets all the criteria of the official ISU and KNSB regulations.
Ice-World are is able to offer ice guarantee by providing support during the entire process, from installation to water management and from ice maintenance to climate control. During the event, the quality of the ice is guaranteed by our experienced ice maintenance professionals. In addition, , our team supply all the related equipment for the sports ice skating rink, such as a cooling system designed to reach the extremely low temperatures needed to meet ice surface temperature requirements. We also take care of ISU certified airboarding, painting, lining and time registration systems.
More than 50 sport projects worldwide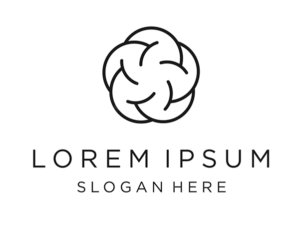 I am truly impressed by the quality of the ice
3 reasons to rent or buy an ice skating rink from Ice-World
Lower operational costs
The rapid assembly and dismantling of the ice skating rink means lower costs, for example lower site rental costs.
Proven ice quality
Our rinks are approved by official bodies such as ISU, IIHF and KNSB for recreational and professional skating.
Easy to install
Our rinks can be created in an existing building, building redeveloped for the purpose, semi-permanent building, a marquee or outdoors.