The solution you need, whatever your needs
With all that variation it makes sense to work with a flexible partner that has across-the-board experience in figure skating. At Ice-World we offer permanent, temporary and mobile ice rinks, and can deliver these in an existing building, building redeveloped for the purpose, semi-permanent building, marquee or outdoors. Whether you're touring a show, hosting a one-off tournament or setting up a year-round training facility, Ice-World has the answer you need.
Taking no chances
Figure skating is gravity-defying spectacle, where skaters' fortunes literally balance on a blade's edge. When it comes to ice quality, nothing can be left to chance. Ice-World competition rinks are ISU-approved and we have delivered everything from portable 1200m2 rinks for a Dancing On Ice tour to a competitive rink on a cruise ship! And to every project we bring 30 years' expertise and our state-of-the-art ice maintenance equipment to ensure your ice is always top quality.
Good value, best practice
The operational costs of Ice-World rinks are significantly lower than other systems. Not least because our rinks are far more energy-efficient, consuming up to 40% less electricity than the competition. So a show with a big impact on the audience needn't have a big impact on the environment.
Turnkey delivery, from design to installation
We design and supply as per client requirements. Our experts are always available with technical and operational advice to ensure a 100% ice experience.
Save up to 70% compared to a permanent solution
The flexibility of the structure ensures maximum return on investment. The patented ice rink system is up to 40% more energy efficient than other systems.
No risk, we deliver
For 30 years now, we have been helping our customers with successful and sustainable ice events. Ice-World is ISO 9001 and ISO 14001 certified.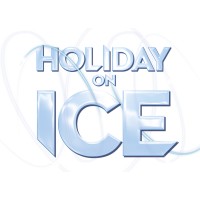 Very special project, the quality of the ice is fantastic.
Contact us for more information