Authority on portable ice skating rinks
Ice-World is the worldwide leader when it comes to portable ice skating rinks. Since 1992, our temporary, semi-permanent and permanent ice surfaces have brought frozen fun and enjoyment to millions each year. With head office, warehouse and production in the Netherlands, sales offices in Germany and China, and an international network of dealers and partners, Ice-World is your trusted one-shop-stop business partner.
Ice-World's unique ice skating rink system, its own R&D department and close cooperation with business partners enable the company to respond quickly to changes in the market. Together with you we look for the best opportunities to make your ice skating rink a reality. And not only do we guarantee top quality ice, we also provide tailored advice and excellent service from start to finish. We will be with you every step of the way to operate the ice skating rink. Because your success equals our success. We do everything we can to help make your ice dreams come true.
With our patented system, we deliver the ultimate ice experience, comprehensive support and innovative accessories. Our solutions are multifunctional and energy efficient.
JOIN

THE

ICE EXPERIENCE!
Patented portable system suitable for all seasons
As a temporary and permanent attraction to be placed anywhere, including in combination with existing infrastructure
World leader in portable ice skating rinks
Continuous development of new products
Sustainable: 100% compensation of CO2 emissions, energy efficient system
ISO 9001 and ISO 14001 certified.
Mission
As the market leader in portable ice skating rinks, Ice-World wants to introduce everyone to the fun that people experience on an ice skating rink. Anywhere in the world and in any conceivable location. For customers looking for that special event. We do this by developing innovative ice concepts that use real ice and which stand out in terms of quality and sustainability.
Together with our customers, we go for: "Join the ice experience", our motto, which is reflected in all facets of our business operations.
Vision
The realisation and creation of the ultimate ice experience is always the starting point for Ice-World.
In everything we do we strive to achieve the highest quality and perfection. Our focus is on innovation, sustainability and delivering added value to our customers.
In the entire process: From idea to development, from production and logistics to installation, operation and services. A customer-focused approach and the optimal use of our expertise, knowledge and experience are central to this.
Our Memberships
We are member of several associations that are involved in the attraction, entertainment, leisure, and event industries.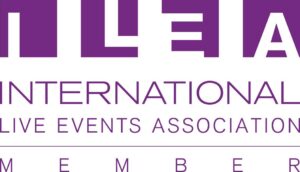 Sustainable Ice
Mobile ice rinks use a significant amount of energy. And even though the Ice-World system delivers energy savings of up to 40%, we are aware of our responsibility.
CO2 neutral
Ice-World offsets 100% of its CO2 emissions by buying carbon certificates. Furthermore, Ice-World compensates the energy consumption of all Dutch projects with wind energy certificates.
Environmentally-friendly alternatives 
We use alternative fuels such as soy biodiesel whenever possible, we recycle all production materials and we only work with environmentally-friendly refrigerants. Our environmental management system is ISO 14001 certified.
Our Certificates
Ice-World and its dealers are aware of their responsibility to burden the environment as little as possible, Ice-World received numerous certificates regarding their CO2 compensation and the sustainable manner of manufacturing, rental, sale, assembly and disassembly of the ice rinks.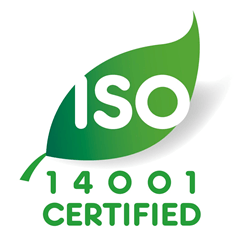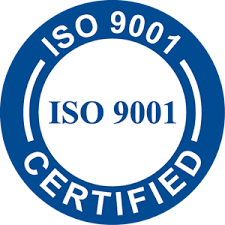 Technology
The advantage of aluminium
The patented portable ice skating rink system from Ice-World is made up of foldable aluminium elements. Because of the characteristics of the aluminium system, rapid ice formation can be achieved almost independently of the outside temperature. By using aluminium, an Ice-World ice skating rink consumes up to 40% less energy than other traditional ice skating rinks and can often be skated on within 24 hours.
Would you like to know more? If so, please read our article: How does the Ice-World system work?
Four reasons to rent or buy an ice rink from Ice-World
No risk, we deliver
For 30 years now, we have been helping our customers with successful and sustainable ice events. Ice-World is ISO 9001 and ISO 14001 certified.
Cost efficient
Our patented system is up to 40% more energy efficient than other systems, quick to assemble and dismantle and it works excellently at higher temperatures.
Tailor made ice solutions
We provide advice for the organisation of both temporary ice events and permanent ice skating rinks, based on your specific wishes.
100% CO2 compensation
Ice-World compensates 100 percent for CO2 emissions by means of wind power, its own solar panels and mangrove forests.
Contact us for more information