The right solution whatever your needs
The circumstances in which our clients have to provide a perfect track can vary enormously. So you need a partner with the experience and flexibility to find the right solution for your needs. At Ice-World we offer permanent, temporary and mobile ice rinks, and can deliver these in an existing building, building redeveloped for the purpose, semi-permanent building, marquee or outdoors. So whether you're looking for a short- or longer-term solution, are serving recreational skaters or the world's elite, Ice-World has the answer.
World-class ice… and more
Long-track is a sport where the difference between winning and losing can be 100ths of a second. So the ice has to be just right at all times. The Ice-World 400-meter rinks are ISU-approved and meet all the criteria of the official KNSB regulations. Our experience includes working on big events, for example the ISU World Championships in the Amsterdam Olympic Stadium.
But whatever the occasion, our 30 years' expertise and state-of-the-art ice maintenance equipment ensure your ice remains top quality at all times. And we can also meet all your equipment needs, including boards and markings.
Good value, best practice
The operational costs of Ice-World rinks are significantly lower than other systems. Not least because our rinks are far more energy-efficient, consuming up to 40% less electricity than the competition. So that beautiful white ice is a little greener too.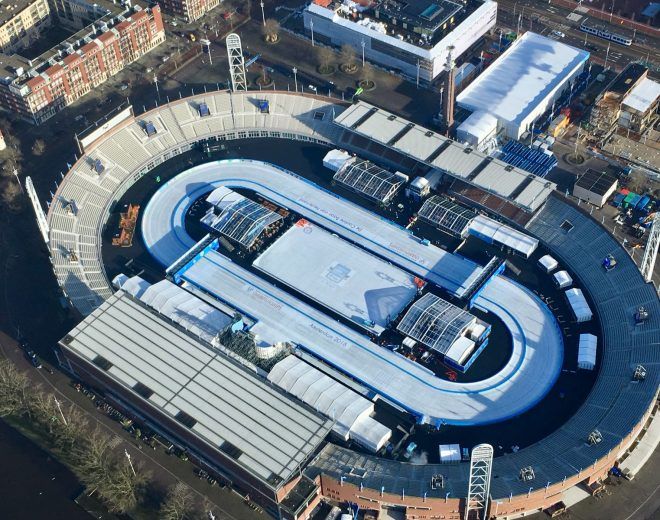 Proven ice quality
Our rinks are approved by official bodies such as ISU, IIHF and KNSB for recreational and professional skating.
100% CO2 compensation
Ice-World compensates 100 percent for CO2 emissions by means of wind power, its own solar panels and Salt Farmers in India.
No risk, we deliver
For 30 years now, we have been helping our customers with successful and sustainable ice events. Ice-World is ISO 9001 and ISO 14001 certified.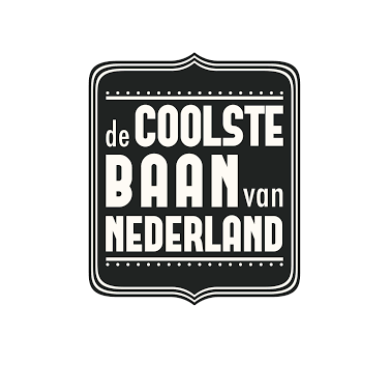 The ice rink system proved itself as an excellent platform that complied with the regulations of an official ISU ice floor.
Contact us for more information