An attraction for the entire family
A permanent ice rink at your shopping mall or theme park is proven to be a good crowd puller, especially because it targets all age groups, from toddlers to elderly. In combination with Food & Beverage surrounding the ice rink, parents and family can enjoy their drinks and snacks while their children are skating under the supervision of professional staff. They stay longer and return more frequent to your property.
Long term value for money
Ice-World can offer the solutions that grow with your demand. Start with a 15x20m ice rink and increase the size after a few years when you need more ice surface or want to focus on ice for certain ice sports as well, e.g. figure skating, curling or ice hockey. Or what about a fun park with fun tracks and a spectacular slide. The Ice-World solution offers any investor or operator value for money over years to come.
The bespoke solution is designed to exactly fit the needs of each individual customer. Combining your local market knowledge and requirements with our long-standing experience in ice rink design and construction will result in the best possible rink or winter experience.
From the start Ice-World takes your specific situation into account when planning the project. Our aim is to make your rink future-proof, to create a project that is operationally, environmentally and financially sustainable.
Tailor made solutions
We provide advice for the organisation of temporary ice events and permanent ice skating rinks, based on your specific wishes.
No risk, we deliver
For 30 years now, we have been helping our customers with successful and sustainable ice events. Ice-World is ISO 9001 and ISO 14001 certified.
Turnkey delivery, from design to installation
We design and supply as per client requirements. Our experts are always available with technical and operational advice to ensure a 100% ice experience.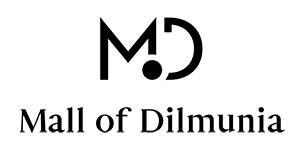 "We contacted Ice-World to explore the possibilities of a unique ice experience in our mall. We wanted to be the first shopping Mall in Bahrain with an indoor ice rink. The system and the experience of Ice-World in The Gulf Cooperation Council (GCC) made our partnership work."
Contact us for more information